Leave Types
This guide tells you how to set up custom leave types and allowances.
Create a custom leave type
If you want to allow your employees to book other types of leave than the built-in ones, go to the Leave Types page to create new ones or edit existing ones (by clicking the little pencil icon next to them). You can set any name you like, and choose a color - this is the color that will be used for the leave type in the calendar on the dashboard. Once you've saved the leave type, it will be available to select for employees when booking time off.
Setting an allowance
It is further possible to set it up a leave type to have an associated allowance that it is subtracted from (note that this is a Premium feature - on the free tier, only the 'just track' option is available).
The leave type can either use an allowance of its own, or share the allowance from another leave type (for example all the other leave types could be set to use a shared allowance from the PTO leave type).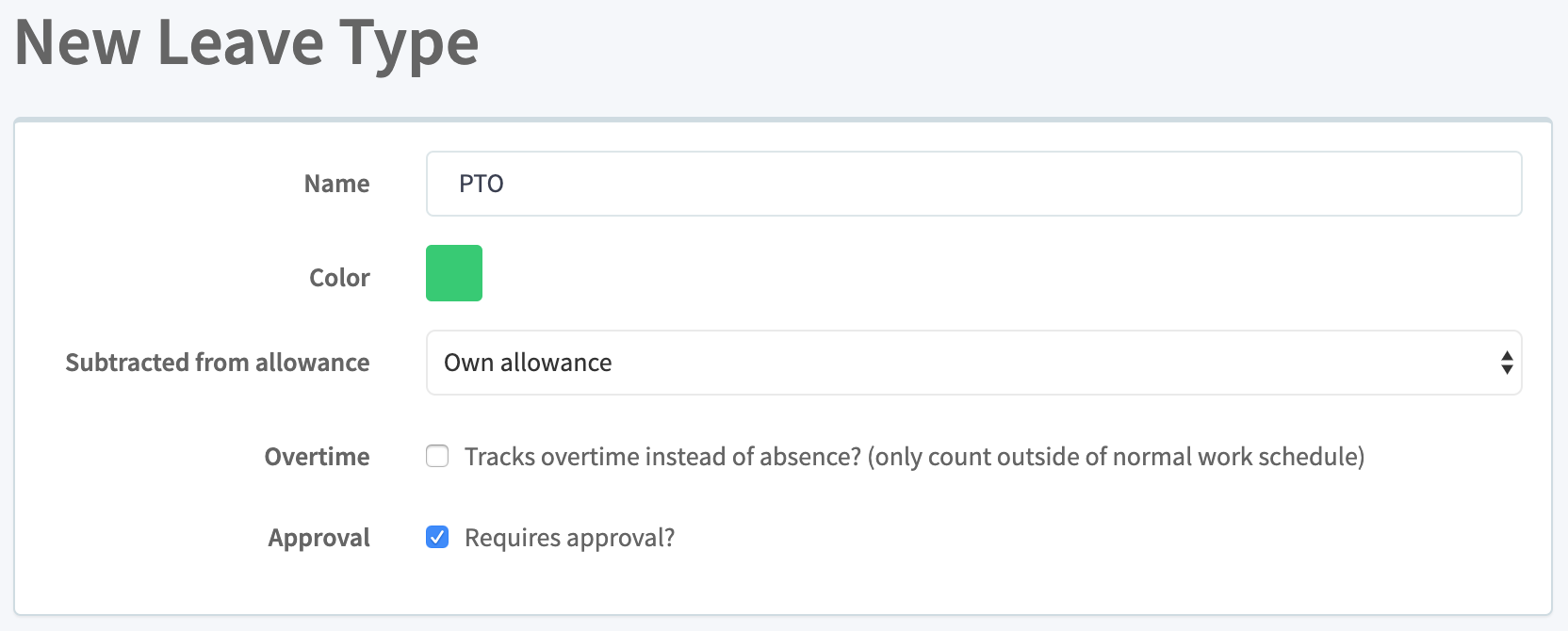 Once a leave type has been set to use an allowance, edit the office to set the default amount of allowance available to the employees that work there - this article has a guide how to do this.
Overtime and Compensatory Leave/TOIL
To set up leave types for tracking of overtime and compensatory leave, see this article
If you have any further questions, feel free to write us at support@hrvey.com
If you don't already have an account you can learn more and sign up for free at hrvey.com